Let us help you choose the right size
Choosing the right watch is a matter of taste - some like bold watches while others prefer small and thin watch cases. However, we often recommend 40mm & 42mm for men - and 34mm and 40mm for women.
Our 40mm and 34mm watches. This model is called 'The Rose'.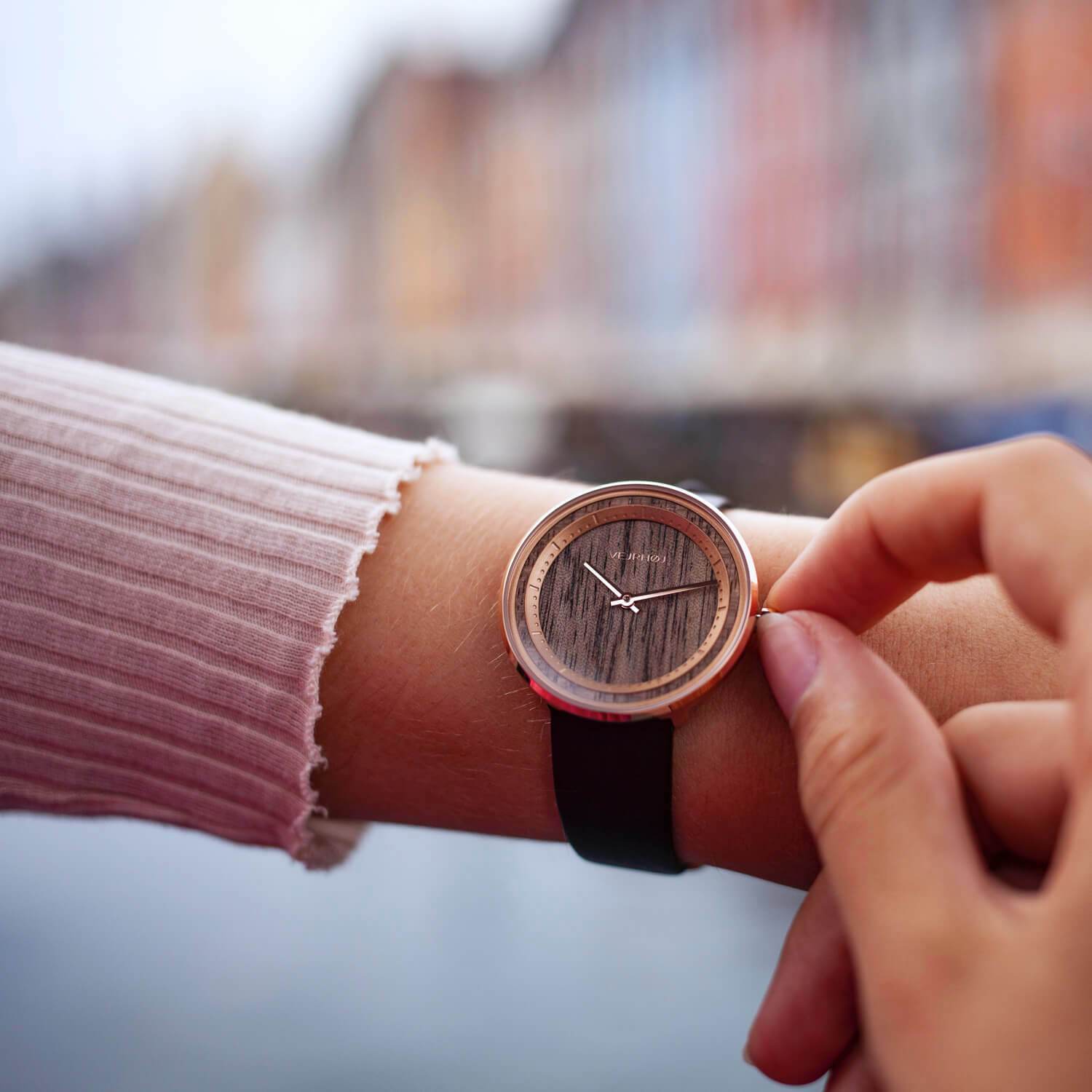 34mm watch on a female wrist
40mm watch on a male wrist
Easy return
If you buy a watch and it doesn't fit you, you can always return the watch or exchange it to another size.
34mm and 40mm on female and male wrist respectively