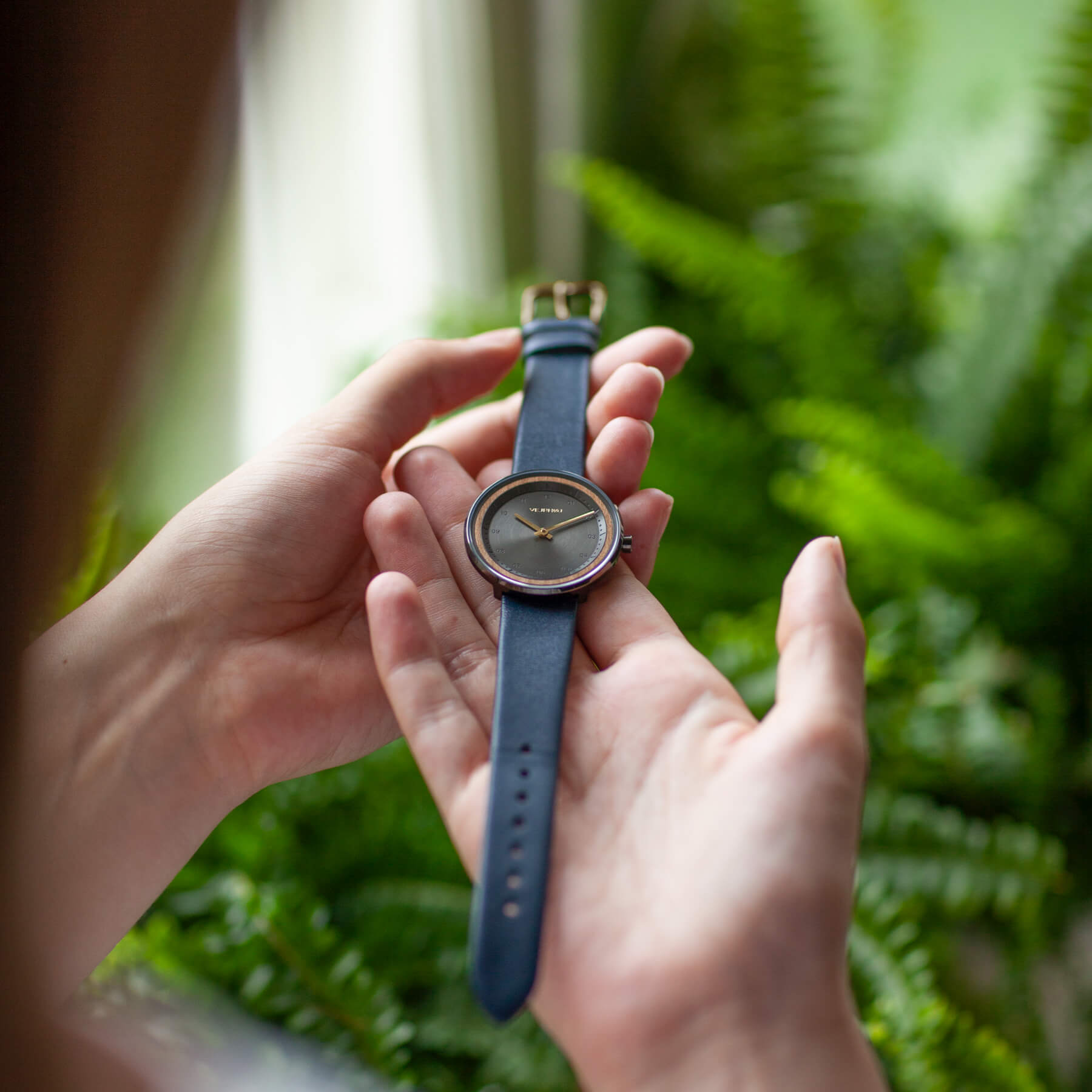 Extend the lifespan of your watch by taking good care of it

At VEJRHØJ, we are committed to creating high quality watches that become cherished companions for a lifetime. To help you take good care of your watch, here are some essential insights.
Gently wipe your watch with a dry soft microfiber cloth. You can use the same kind of cloth that is used for cleaning glasses.
As with any other watch please avoid heavy shocks and drops. Do not play hard sports with your watch, such as golf, baseball, tennis etc. Heavy shocks will eventually damage the movement inside the watch, even though the watch looks just fine on the outside.
Your new watch is water resistant but not waterproof. Do not swim or take a shower with your watch.
Do not wash the leather wristband with water either since it will dry the leather and can cause damage to the strap. Only use cleaning products designed for leather goods. Ask your local watch retailer for advice.
Be aware that you should avoid storing your watch on objects that could magnetise it, such as laptops or phones. You can safely use your laptop while wearing your watch but avoid placing it on your laptop for longer periods of time.
About your 2 year warranty
Your VEJRHØJ watch is covered by a 2-year warranty from the date of purchase. This warranty covers manufacturing defects and ensures your piece is a reflection of our commitment to quality.
The parts covered by the warranty are movements, cases, dials, or defects in the production stage (material defects and negligence in the production stage, etc.). Please note that VEJRHØJ watches are not suitable for underwater activities. The following events are not covered by the warranty:
Damage caused by improper or carelessness (striking, denting, crushing, glass part failure, etc.)
Damage caused by improper repair.
Damage or failure due to use in fire or water.
Replacement due to deterioration over time
Battery replacement
For warranty claims, please contact us.
How to take care of your automatic watch
If you have one of our automatic watches here's a dedicated guide on how to take care of your automatic watch.
About repair
We completely understand that even though you take good care of your watch, small accidents can occur.
In the event that your watch gets damaged, kindly get in touch with our customer support, and we will do our utmost to assist you in any way we can.
We are happy to help you
Please don't hesitate to contact us if you are in need of any additional information.
Please notice that that frequently asked questions can be found in the FAQ section.